Calvary Learning Center (CLC) Genesis
For the past two and half years, Kola Nut Tree Services (KNTS) has been sponsoring the disadvantaged, orphans, the elderly and Internally Displaced Persons (IDPs) in Cameroon. These IDPs are  children and young adults displaced from their burnt and insecure homes due to an on going war in the West (English speaking) part of  Cameroon.  While we have been paying some of their tuition, feeding, sheltering and clothing them, some move away as their relatives find them and assist. However, there is a growing number of children that have not been in school due to the crisis.
One of KNTS's primary function is education. Due to the difficulty of following up with the children and also as some young adult IDPs move to the East part of the country and abroad, KNTS now focuses on the education of those abandoned.  In an effort to assist, KNTS has put up a structure of plank (wood) to give these children an education. Though our resources are very limited at this time, we know that nothing gets done, if it is not started.
KNTS is very grateful to those who have been supporting us and we pray and plead for sponsors so we can buy land and build a bigger campus from nursery to high school to educate, feed and cloth so many of these children, some of whom have been out of school now due to the ongoing war for six years.  Not educating these children and young adults will lead to bigger problems in the future.
We were not looking to build a structure at this time with literally no adequate resources at hand, but God had His own plan and within two months, we have a very beautiful structure made of plank wood!  Planks are not used to build schools anymore so this was really divinely orchestrated. We used what we had in our hand and God the Master Builder and Jesus Christ the Master Carpenter took over and we were surprised…for real! We call the elementary school Calvary Learning Center (CLC).
We are very grateful and do not despise the days of small beginnings; (Zechariah 4:10; there is actually a large black stone in front of the CLC school building!). So imagine what can be built if we have the resources.  Please consider donating, (it is tax deductible). Your hard earned money will not be misused!  Feel free to contact us for pictures, videos (even live) to see what we are doing with your money.  We pray you be replenished in all areas of your life as you give to us your resources and prayers.
Below are pictures to show you the building of the school, the dedication and first day of classes!  Thank you!
Please donate, share this post with your contacts, churches and organizations. We are looking for sponsors to help us acquire land and build a school campus where children will have a practical education, play and learn to serve the community and others even before they graduate. Support KNTS please;  it's a joy to see this project evolve, to educate, listen and watch these children.
Donate today: https://knts.org/donation
The Building of Calvary Learning Center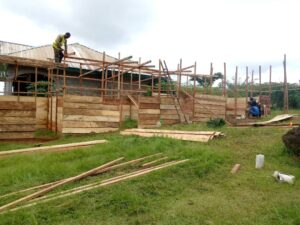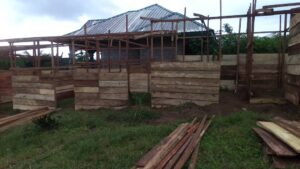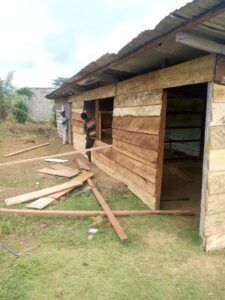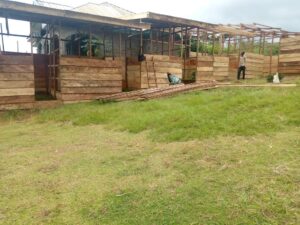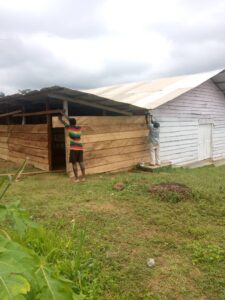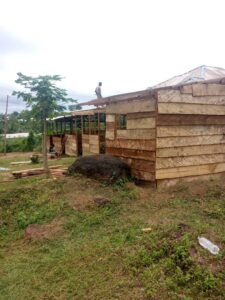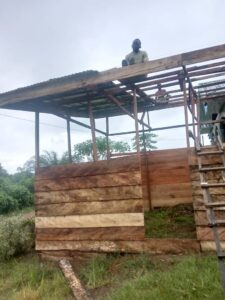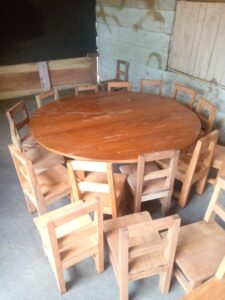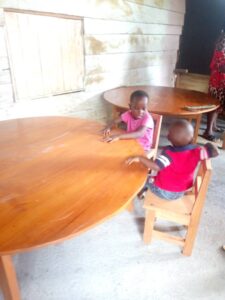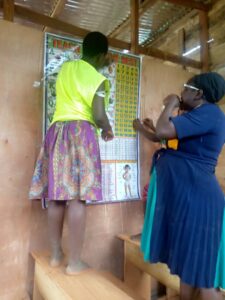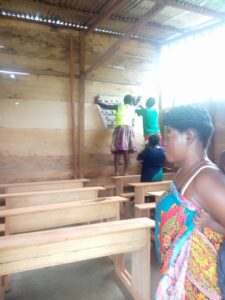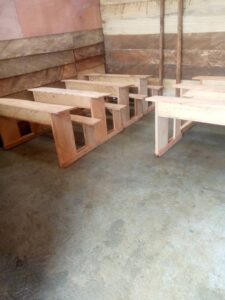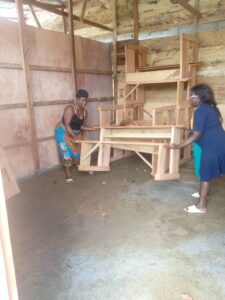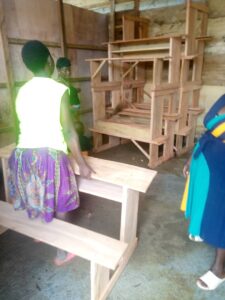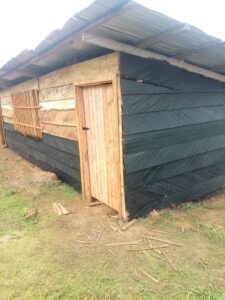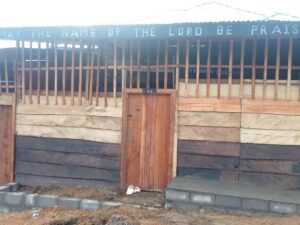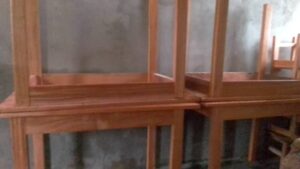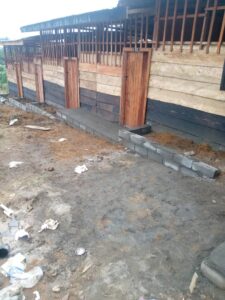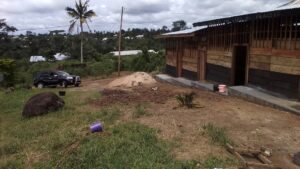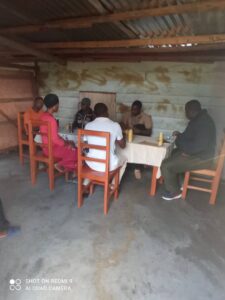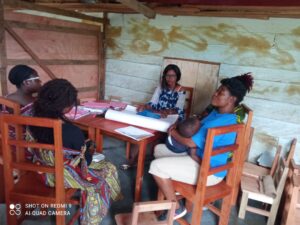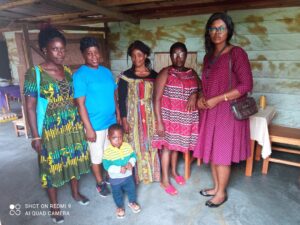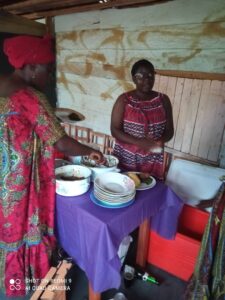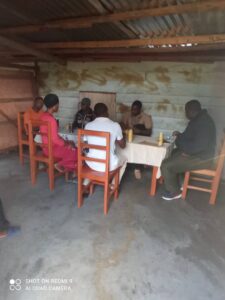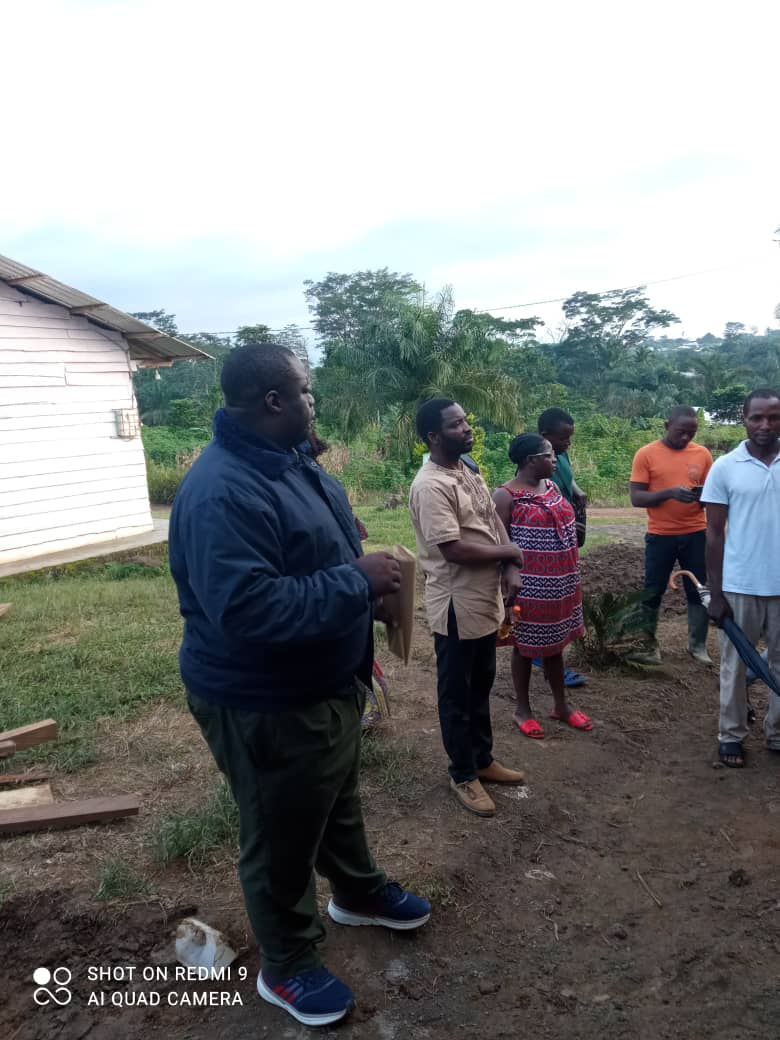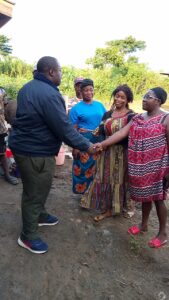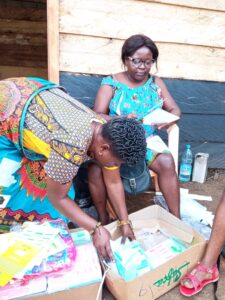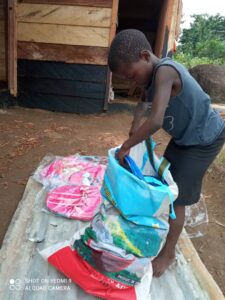 VIDEOS
Thank you!
MAY THE NAME OF THE LORD BE PRAISED !