The Raw Story of KNTS' Founder - Esther Yiyi Lamnyam"
Within our lives and experiences are all the tools needed to navigate our journey and hold another's hand. That touch does not only guide us, warms, and steadies us, but also heals us among other things! In this relating, is fullness of joy!
After graduating from high school, I was faced with a life-challenging situation. With only one science and technology university in my native country of Cameroon at the time, thousands of students were all trying to get into a class of two hundred students! A hall meant for seven hundred people was loaded with more than a thousand students for lectures!
I had gone to school from elementary to high school in the English-speaking part of the country. Now I was forced to continue my university studies in French in a classroom full of noisy young adults where the teacher taught in French without a microphone! Needless to say, this found me sitting on the sidelines as even if every student got 'A' grades, only 200 could go to the next class!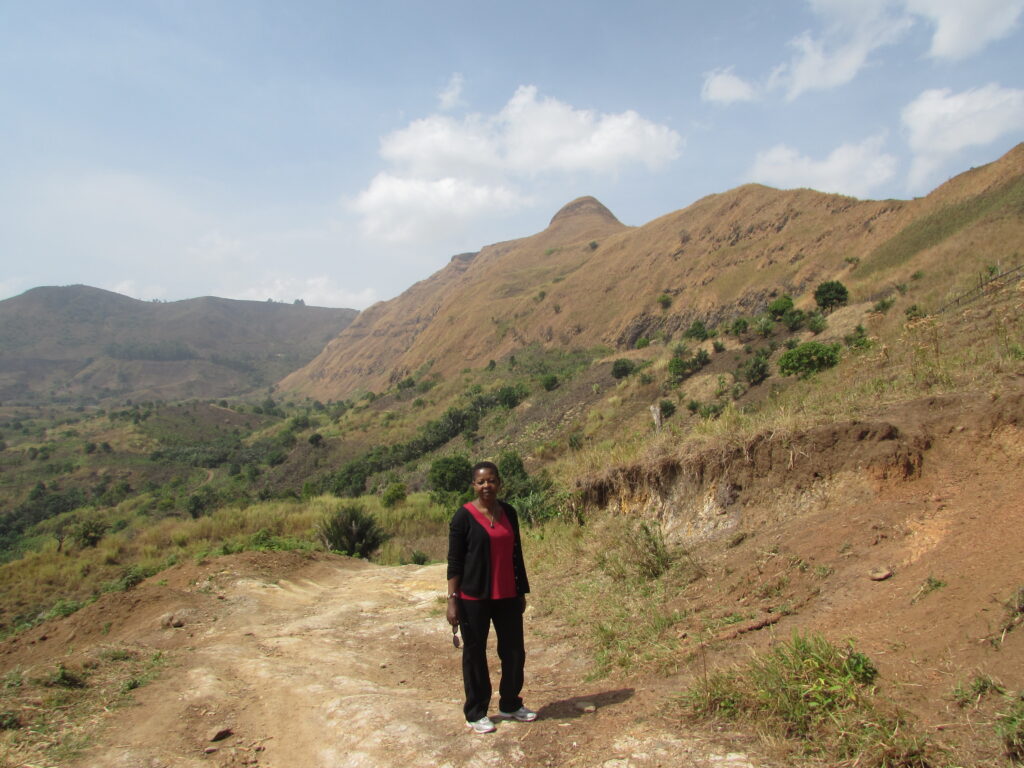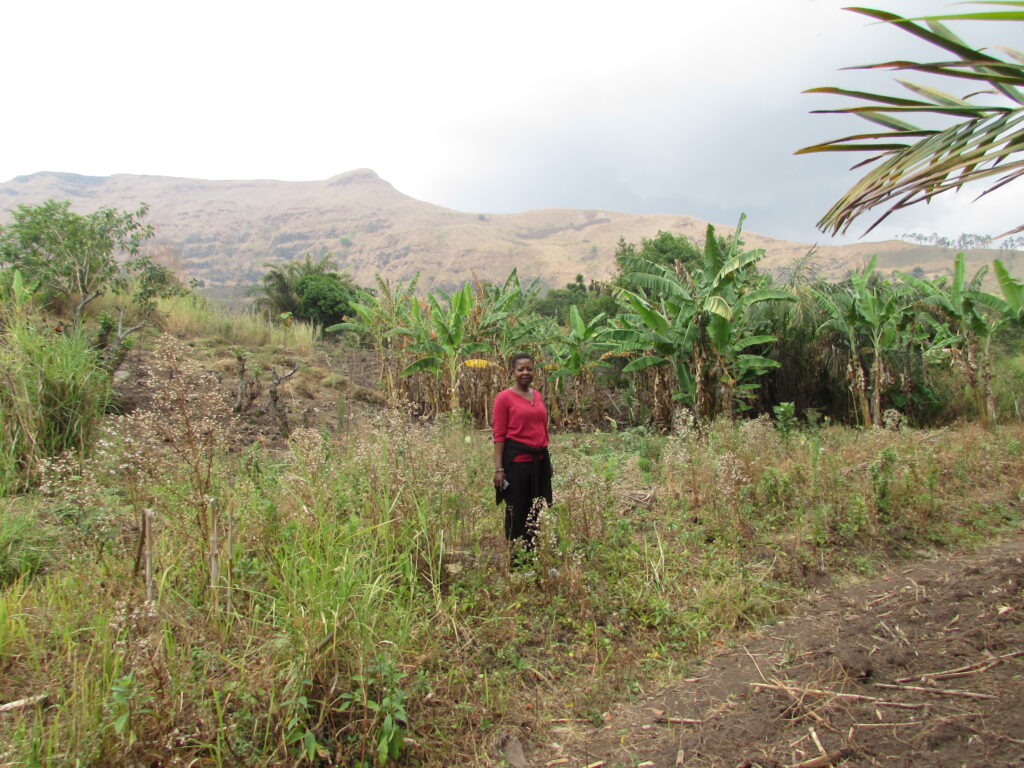 Even before this university period, I had encountered challenges which as a child I could not then recognize their significance and how they would later help me serve others!
Culture, destiny and what may, were already working in my life because I met my father for the first time when I was about five years ago.  I left the village to the small town where he was a teacher and could not speak a word in English and was enrolled in elementary school the very next day!
I remember speaking my dialect boldly to my new-found friend and school mates. Not knowing English was no barrier to me.  I would eventually realize most of our limitations are mindsets and pre-conceived beliefs and indoctrinations.  I never at that age saw anything wrong and just believed that is how life is and started right away mastering the English language, and another vehicular language called Pidgin, while using my native dialect at home. 
Learning to adapt quickly
As my father, an elementary school teacher with the Baptist, was transferred often to different towns, I learned to not only adapt quickly but subconsciously I started understanding human behavior. This would come in handy during holidays from boarding school when I had to stay with different families while in transit.
In a new town, I started to observe the loyalty of kids, how they honored friendships, how they accepted or rejected some, how there was usually a dominant child in the playground that was respected and whose word was the respected law.
In one elite campus, the kids in the mission compound did not want to include me – a new kid, in their game of 'rounders' and one little girl called "Gabby" (not her real name), told them gently as a matter of fact that I'll be included in the games. Her words of authority were absorbed and started functioning right away like honey! 
I learned from Gabby to always stand up for the 'underdog', not to be judgmental; to always give the benefit of the doubt and not to go with the crowd without merit. How I have always loved her, her light and calm infectious confidence!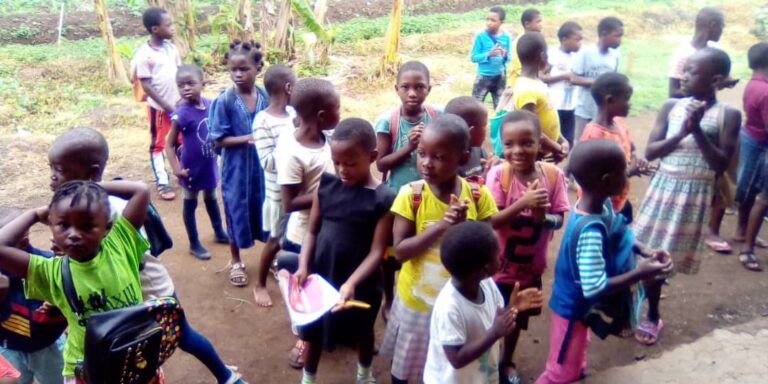 Flogged for writing poetry!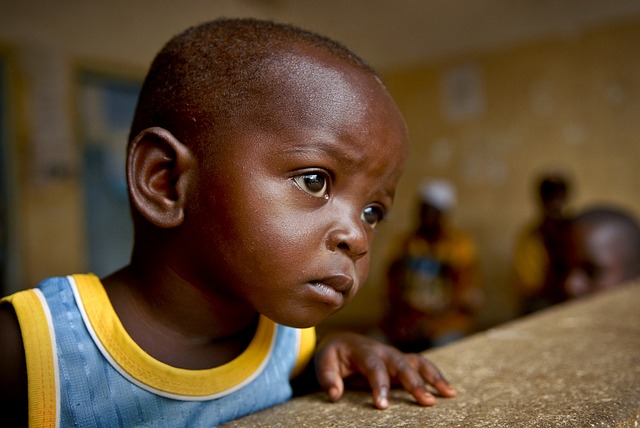 My earliest recollection of writing is in fourth grade. Our class teacher was out that day. Instead of being punished for being one of the noise makers as usual, I was punished for "writing a love letter to my desk mate", for I had written words that flowed to me from somewhere. We had not been taught poetry at the time, so my classmates taunted me for writing such prose. It was an ethereal experience I would never forget. Years later, I'll write lots of poetry most of which I still have to publish. Read more about this day that I was flogged in my book of poetry "Words of Silence And Other Poems Of My Youth" Click to see  My published books.
I encourage children and young adults to write because I believe that their sight and purity are not yet jaded by cynicisms, other isms, ills, bills, and being awakened to the "real" journey of life.
Practical lessons for my peers
By the age on thirteen I was in boarding school which will continue for seven years.  This was the most formative time of my life. Most of who I am today has its foundation in boarding school years. The five-year school (called college), Joseph Merrick Baptist College, named after a Jamaican missionary, converted from boys' school to a co-ed school the year I enrolled. There were more boys than girls initially and there I started learning about boys' and girls' interactions.  During these formative years I learned another level of discipline, scheduling, studying, challenges, mentoring, teamwork, debating, standup comedy, religion, study groups and much, much more.
These lessons would be a thread to run through my life at all levels. Iron sharpens iron; being disciplined, mentored, and coached by your peers does not only accelerated learning but builds character. If a man or woman cannot be 'broken', leadership in later years can be a nightmare to his or her family and team, employees, country etc.   The disciplinary student government structure in boarding school and spiritual growth was a blessing.
Exposure to the Laws of Nature
Spending time in the village on holidays I saw how villagers understood nature for their farming. But in boarding school doing lab exercises in subjects, like physics, chemistry, and biology I started being awakened to nature. 
I remember when a boy was interested in a girl, he might say "I am going to tune her." Translated, he was going to talk to her with words that would make her be on the same wavelength with his desires, so vibrate and resonates with him such that she naturally accepts to be his friend. Or he might say "I am breaking bytes!"  Practical applications of physical laws!
As I learned other practical laws like resonance, vibrations, homeostasis, Issacs Newton's Laws of Motion, little did I know I would not only use these in technology but in self-growth! Years later as I struggled to create success in my life and health, I would subconsciously revert to using some of this nature tested and nature certified laws.  
Now Back to Where I Started About My Story…at the French university….
Now out of high school in a British disciplinary system of education in English I was thrusted into a French system of education being taught subjects like biology, physics, chemistry, geology in French, even if given science is a language in itself ……!
Caught between a rock and quicksand
The political and cultural system bundled and threw us into their classification bucket. I could not make it! Government cared less; parents could not support me…. Sob, sob, sob, …
Stressed, anxious, suffocating emotionally, mentally, and psychologically, I embraced the comfort of complaining and crying.  My friend (from another country), a medical doctor at twenty-four years old, got tired of me crying while we were together instead joking and trying to solve the world's issue as we usually attempted to.
In a matter-of-fact way, he asked me to define my problem. I thought he was joking, but when I looked into his eyes as he stood over me while I sat and stirred at the yellow pad and pencil, he had given me, I knew this was different and a higher experience.  His two questions and my answers changed my life! My first conscious introduction to coaching!  
Just in a few months after embarking on the solutions /answers to his questions I had come up with, I found herself in school in Atlanta, Georgia the United States of America!  (Proverbs 11:14 "Where there is no wise guidance, the nation falls, but in the multitude of counselors there is victory." (World English Bible))
Those five to ten minutes of coaching changed not just my life but the lives many I've been able to affect. Coaching is a life changing force!
Where you work is where you are put to serve
Navigating life to get my education is a whole discussion in itself for another time! I received a B.Sc. in Computer Science and MSc. in Management of Information Systems and other industry certifications. I have for more than two decades worked as a consultant for the Federal government in two different branches even working on a presidential transition team were, I received an award. Some positions I have held are data entry specialist, programmer, database administrator, network administrator, IT Engineer, IT Architect, Communication specialist, supervisor, email administrator, Engagement Manager. But somehow, coworkers and manager always sort me to coach them on different personal and health related issues. 
Even a CIO came into my office and closed the door to get personal help while I was working as an email and network administrator. When I told a friend, I was concerned it might be looked upon as if I was not doing what I was hired to do, she said something that changed my confidence and encouraged me to serve others as needed. She said, paraphrasing, "God did not send you there just to do Information Technology, you are to serve His children with the gifts His has given you. Information technology is the cover to get into their presence. They cannot fire you if they wanted to. Neither can you quit if you wanted to. But when He is good and ready, you will be out of there." I learned God will use whomever and whatever to encourage, bring clarity, heal, and prophesy into your life…be receptive.  Her words have been true. Your platform and stage are where you are right now…be the light! Shine!
Heal Thyself; Imitating Nature to resolve challenges
Along the way, I encountered health challenges like severe allergies. Not being able to deal with the side effects of the medicines, I embarked on a journey of self-discovery and using food and herbs as my medicine. In the process, I learned many healing modalities. My friends, family and co-workers encouraged me by requesting the foods I was eating as they noticed I was not catching their colds, saw my allergies, bloating, congestion, and swollen jaws disappear.
I found myself taping into nature's processes, laws and rhythms which are "hidden-in-plain-sight," so to say, to not only solve my life's problems, but to live a healthy life. This now enabled me to finally be able to implement to fruition, information I had learned from self-help books, spiritual books, the Bible and the numerous seminars and programs I attended!
I got certified as an herbal counselor and Iridologist. I focused on assisting individuals with their health. But when one of my clients, a professor (PhD), flew back into town to discuss with me a challenge we had solved two years earlier to which I had given him solutions, I heard within me, "he needs not just his body healed, but his whole person, because his body is connected to his soul, mind and spirit." There I started the journey to move from a body health coach to a life coach and later life success strategies coach.
Few years later, I would attempt to monetize my coaching. However, my business was not moving forward though I had the tools to make a difference in the lives of others and was doing so.  I bought training from many self-growth experts and online business gurus, but my success was nothing to write home about…very abysmal!  
One suggested a survey; and after doing a survey I discovered the people were more interested in their life struggles like relationships, purpose, finances than their health. Their requests were more about life success strategies. It's like I was so enthused of having the most delicious mangoes in town but when I questioned them, they wanted "hamburgers" instead! 
I learned from these experiences as my speeches, workshops and books became driven by the client's lens.
Do you have All the tools, Yet No Output?  You may relate to my story…..
I observed many individuals who wanted to succeed had the tools and education but were not able to create their dreams just like I had at one point not been able to bring my dreams to manifestation until I discovered tools needed to consistently be productive.
A gentleman I coached had been flunking his exams until his hours of studying were changed…. I re-membered to re-connect with the laws of nature again!  Tap into the rhythms of your life and nature, and flow effortlessly…. you already know this…for example when to make a baby!!
I realized there is a constant intersection between the spiritual and physical at play in all we do, as we are spiritual beings in a physical body! Not knowing the pre-requisites and not using this intersection and laws, was a major reason manifesting what was taught in both religious and non-religious training and self-growth books difficult or non-repeatable! (Ever tried laws such as the Law of Attraction, Vision Boards… with consistent repeatable success?)
Once I introduced what I call intersection coaching results were easy to manifest!
In my journey of daily becoming, I become a consultant, coach, mentor, speaker, writer, author, Iridologist, philanthropist, a Stephen Minister, and IT Systems Architect. Some of my certifications are coach with Fowler Wainwright International, A Commissioned Stephen Minister and a Facilitator, Mental Health First Aid, USA., Herbal Counselor, Iridologist.
Here is a little bit more about my journey from which I discovered tools to assist you:
Fulfilling even your unexpressed desires….
I have worked in the service and retail industry with companies such as The Ritz-Carlton, Macy's where I learned valuable customer service skills. I have traveled both nationally and internationally for work. I trained and tutored many, including United States Veterans and their families. I have worked for more than twenty-five years as a consultant to the U.S. Government providing Information Technology services.
Through working with people as a customer service specialist, IT help desk personnel, systems architect, an Iridologist, herbal counselor, tutor, mentor, spiritual teacher, personal growth coach, soccer team player, and information technology consultant, I have been able to connect the dots to see the root cause of many issues. "Getting to the root cause" is one of the things my clients testify about me for.
I played soccer both on co-ed and female team (Washington Area Women Soccer League) for almost ten years….by responding to an ad in the City Paper, having never played soccer before…and I was in my thirties! Learned very valuable lessons!
Growing up in Cameroon, I spent time in the village in awe of how the villagers understood and respected nature and how they used touch, words, silence, fables, folktales, names, herbs, and food among other things to heal and nurture relationships.
Being a wellness guide, science student and information technology specialist, I understand the power of natural elements, rhythms, vibrations, resonance, energy and more at play. 
Having lived in the U.S. for most of my adult life, I can connect many cultures and disciplines beneficially and thus uniquely placed to encourage, coach, inspire you and help you ReClaim Your Life! My number one goal in life has been to know God, and as a commissioned Stephen Minister , I can work with those who need spiritual coaching.
In my book "Love Under the Kola Nut Tree. What City Moms Didn't Tell You About Creating Fulfilling Relationships,"  I use a captivating, suspenseful, meditative story to dramatically bring to life a self-help book. This book is for the reader of spiritual books and the reader of romance novels. As spiritual beings in a physical cocoon, honoring both our physical and spiritual nature helps us create more fulfilling relationships!
I donate a portion of the proceeds from the sale of my works and books to send disadvantaged village kids to school. I also travel internationally to mentor and coach middle and high school youths in life success strategies and how to position themselves in a global economy that can now be accessed from the village without the need to travel to foreign lands to excel.
See some of my videos on YouTube.com and please support me in this effort by donating.
I have now opened a nonprofit organization to continue this effort on a bigger scale: see Kola Nut Tree Services, Inc at Kola Nut Tree Services – Nonprofit Organization (knts.org)
You have the power…use it!  Get one of my coaching options to reclaim your life, fulfill your dreams, manifest your destiny, live your purpose, have fun doing it and make an impact! ReClaim Your Life! Get back into purpose, this is your time, it's your destiny!
My coaching approach is not to sign you into a year contract except you choose to for continuous mastermind and brainstorming after working with me.
The individuals I work with have all the tools and 'ingredients', but just can't make the "soup" of their desire.  They want to succeed; have taken classes, retreats, seminars, workshops, bought programs, prayed., meditated, etc.; can call for more information and Google search and yet find something is missing to get their output. Or there are in the 'What about me now?" phase of their life.  What I call "the other side of midnight"! Last call… dance, as it's about to be too late…
I work with those seeking to reclaim their life by giving them life success strategies. I focus on salient foundational elements most often neglected thus leading to relationship failure, wellness failure and failure in life aspirations.
After discussion to see if we can work together so you achieve your goals, you may choose a year, six months, or focused hours. I have worked with people at different levels who want two to four hours or more of focused work to get to the trigger of their issue, design the corrective mechanism and lay a path to achieving their desired success.
We stay in touch thereafter for a while, as they need, for feedback and navigational guidance. The process power is always given back to you; we just create an easy system to assist you to release your visions and aspirations.
I am dedicated to working with women reclaiming their "co-creator-with-God" potential and power. All that is birth on earth comes through the womb, womb-man's (woman's) or earth's womb! Know thyself! Know who you are and so you can Be whatever you dream of! Become daily using the tools I'll show you! Becoming is the crux of the journey!
Within you are the seeds and resources needed to achieve your desires; working with me, you'll get the catalysts, nature's tools, and pre-requisites needed to reclaim your life. Lose frustration and needless stress! Self-knowledge is releasing! Without self-knowledge, potentials are buried! 'Abuse' is tolerated!
A mango working very hard, even dreaming, to become an apple has already failed before starting the process and does not even know it! Wasted time, years, and energy!
Use the "Let Us" work-together code that even God uses! (Genesis 1:26a) So get a coach, even if not me, to achieve your life purpose. The joy is in the journey!
Because of my struggles and experiences trying to succeed as a youth with limited support in a culture where I was almost invisible, I learned valuable lessons leading me to where I am today. Thus, I have a mission to mentor and coach young adults in topics such as life success strategies in and out of school; effective study habits; positioning themselves in a world that has become a global village; managing puberty and other topics their teachers and leaders see a need for.
In this video, I am talking to young adults on "Managing Puberty – What Happens to Your Body" a much needed but not frequently addressed topic for that age.
Using Dance, Food and Knowledge to Reclaim Your Life
I created a Dance, Eat, Learn, ReClaim Your Life Mastermind Group.
This is a monthly live event  (for locals and those who can make it) and a yearly event so those far off can participate and experience it. In the live events we come together to create our dreams.  
One of the topics I speak on is The Spirituality of Dance and Movement.
In this monthly live event , you use dance, nutrition and knowledge to discover how to tap into your inner self so you can reclaim your life, have fun and joy doing it and create your dreams. This is a one-of-a-kind event! Tap into tools nature uses to renew, regenerate, and reproduce ad infinitum! Mastermind and connect with like-minded individuals! Where two are gathered, a third mind is always created…harvest the extraordinary output!
In this video, I am invited to an artist's variety center to talk about the Spirituality of Dance
Just dance…even when by yourself…move…everything in nature moves/vibrates at its own natural frequency becoming and manifesting! Use the codes!
Get my books for yourself, friends, family and gifts for your organization and conferences. My books teach life success strategies applicable to daily life and situations.  
 There you have it about me!  Let's position the Global Positioning System (GPS), and then let's drive …zoom, forward …
I, Patience (mostly called Grandma) believe in Esther and her Coaching. You just need to LISTEN to her talk!!! She has a WEALTH of Wisdom, I would say in almost all fields (the Arts, Science, Nature, Balance, etc.). Just listen to her talk to you about, say" Forgiveness", you will almost immediately act and have the greatest peace of mind. She is Wonderful and I pray many people can contact her and gain from her Wealth of Knowledge.
Hi, Esther. Your program and books have been very helpful. They've improved my quality of life. I am enjoying life more; I actually have more control over my feelings and moods. My mood has improved.
I read the book Love under the Kolanut Tree about 1 year ago. At the time I was researching kolanuts and saw the book title on a Google search. The title captivated me because I wondered how does love happen under a kolanut tree (metaphorically speaking of course). So, with my curiosity, I just had to have a copy of the book. It was such a compelling and profound read, I had to tell all those I knew who studied African spirituality, having relationship issues, and just wanted to read a good book. I am still talking up the title and even a classmate across the waters in Singapore has purchased a copy. The teaching in the book helped me change my thinking to being more hopeful, helped me flow in all of my relationships, and just gave me a general sense of well-being knowing that so many things in life are connected. Reading the book and applying the tools, helped me create some great relationships and enhance the relationships I already had. I wish future readers success in their future endeavors and know their lives will forever be changed by using the tools you so eloquently put before us."
Esther has the ability to bring out God in people because everybody was created in the image of God and Esther's gift is to bring out the potential in people by practically showing them the way. What the priests are doing in the pulpit, Esther is doing in people's lives.