While Kola Nut Tree Services, Inc. (KNTS) is working on getting it's first school and housing for orphans and the disadvantaged built, there is a war going on in West Cameroon where KNTS has the majority of it's beneficiaries. So KNTS at this initial stage has focused on assisting the Internally Displaced Persons (IDP), mostly children and the elderly. Due to their villages, houses and possessions being burned, some found shelter in bushes and some in neighboring countries and cities.
Kola Nut Tree Services' local volunteers assisted KNTS get shelter, food, clothing, sundries, tuition and medicines for our first batch of beneficiaries.
With your support, we have been able to sustain the beneficiaries and even those that got COVID-19 got well by God's grace. Thank you for your support and prayers.
We need your support even more now as the need increases and more and more children are orphaned. Every dollar makes a big impact. We keep smiles on these children's faces despite the turmoil around them.
KNTS's goal is to build structures for them to live and go to school for free while the teachers are paid to give them education and show them how to one day be humanitarians also.
Kola Nut Tree Services, Inc. being in it's first year, has a lot to learn. So we engaged Rugbwa (Rural and Urban Grassroots Business Women Association) a seasoned local non-profit organization to manage the funds for our IDPS. This was a win win situation; KNTS learned from Rugbwa, as Rugbwa fulfilled it's mission and the beneficiaries got needed provision and love.
KNTS beneficiaries loved to see the capable Rugbwa representative at their bi-weekly meetings when they brought supplies to the IDPs (Internally displaced persons due to war) in Cameroon.
While Rugbwa, gave their report of this visits and dispensing of the funds KNTS gave them, the local KNTS volunteer overseeing the IDPs and Rugbwa's visits, also gave a report of their experience with the relationship we are building with Rugbwa.
Below is KNTS's report. Your support is making a difference in the life of someone. Please continue to fund us so we one day reach our main goal.
==============================================================…==========================================================
A REPORT ON THE 5 MONTHS HUMANITARIAN AID TO IDPs IN MILE 5 NKWEN BAMENDA (CAMEROON) BY RUGBWA FOUNDED BY KOLANUT TREE SERVICE.
The  persistent crises which has been hitting the English speaking part of the country for the past four years has led to the lost of lives, so many houses burnt, and other facilities destroyed.
As a result of this damages, a lot of families have migrated from their original locality to order regions of the country and to some major towns where there is reduced insecurity. In the locality of mile five Nkwen, a family hosting 9 IDPs excluding their family members of 8 making a total of 17 persons living in the home. Amongst this IDPs, is a visually impaired grandmother of about 90 years of age. With the increase of persons living in the home, the expenditure and financial burden became heavy as household expenses had doubled. Below is the list of IDPs living in the home (full names abbreviate for privacy).
Grandma N Justina
Theodora L(48years old)
Veronica (18 years old)
Ryan N (18 years old)
Desmond Si (12 years old)
A Grace (4 years old)
Kezia K(3years old)
M Kiara (10 years)
Harriette (14 years old)
As a means to assist them with their up keep and to feel at home, KNTS engaged in Humanitarian activities with them by providing food stuff, and basic necessities such as, soaps, body oil, and  sanitary pads for the girls. KNTS has been carrying out these activities through RUBGWA for the past 5 months. The first visit can be seen below.
IDENTIFYING THE IDPs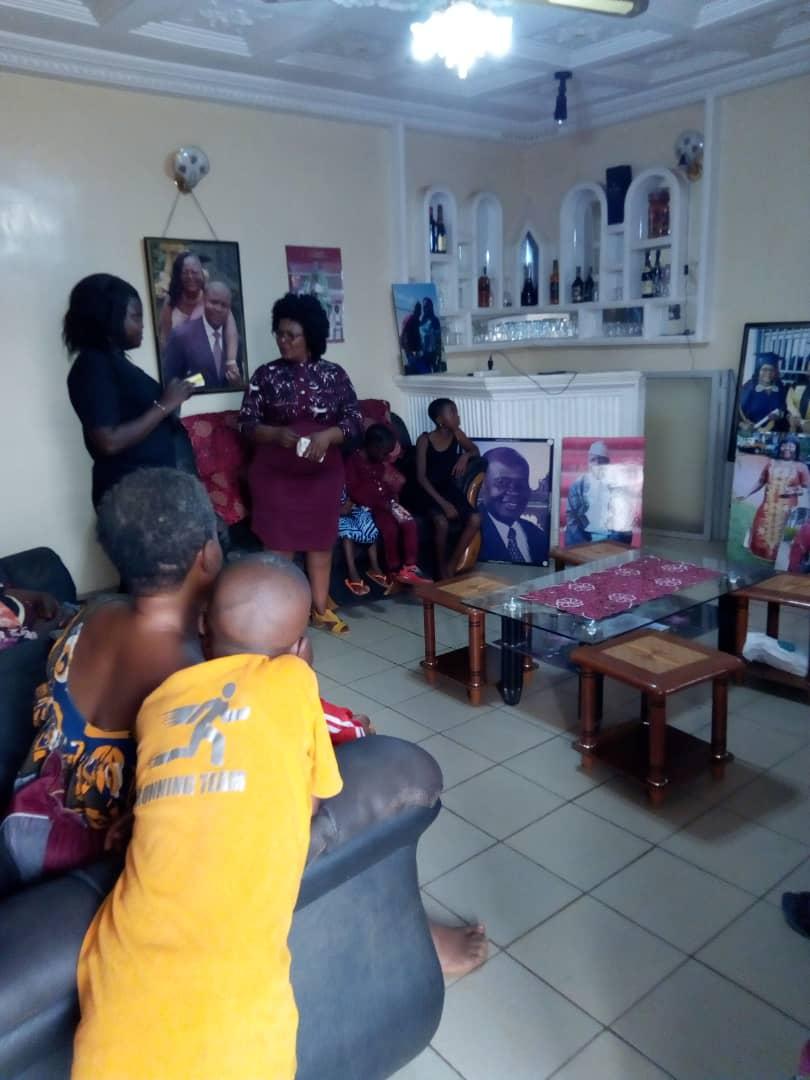 SECOND VISIT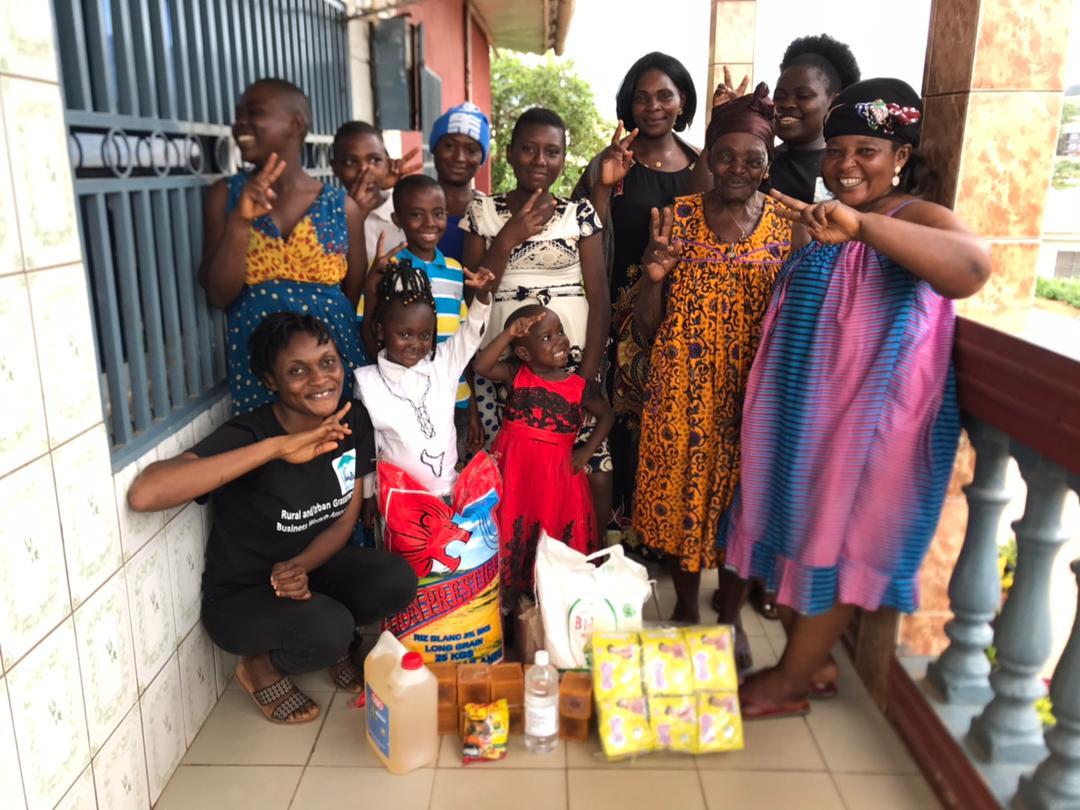 Bringing smiles to their faces and hoping for a better tomorrow. Food items and other basic necessities such as, rice, baking flour ,bathing soap, body oil and sanitary pads for the girls.
THE THIRD VISIT, was to commemorate the menstrual hygiene day with 32 IDPs adolescent girls where we spoke to them on, period stigma, menstrual cycle and how to produce menstrual beads.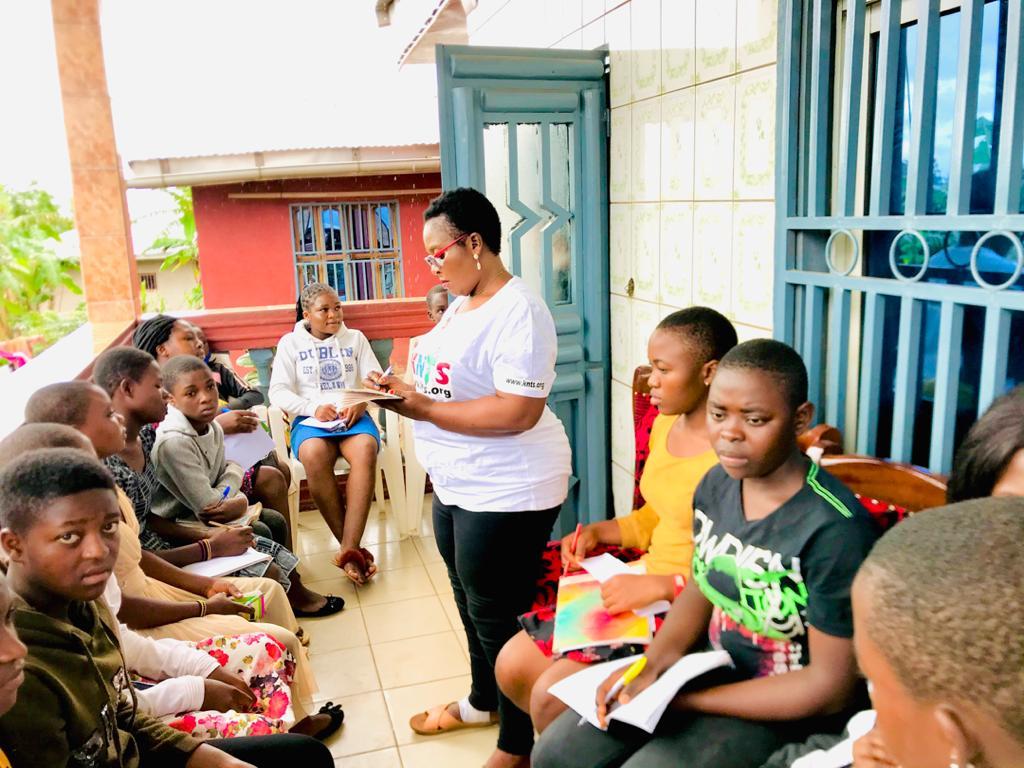 We also gave them some menstrual hygiene tips, on how to manage their periods. This session was quit interactive. The girls wanting to know more about their period cycle. The 4th and 5th visits with food ,which brought much joy to the IDPs.
We also did training with the adolescent girls. Some IDPs around were invited to join in benefiting from this training. The training was mostly based on their Sexual Reproductive Health Rights (SRHR) were we trained them how to calculate their menstrual cycle, also the reproduction and usage of menstrual beads, menstrual hygiene and shared many inspiring stories.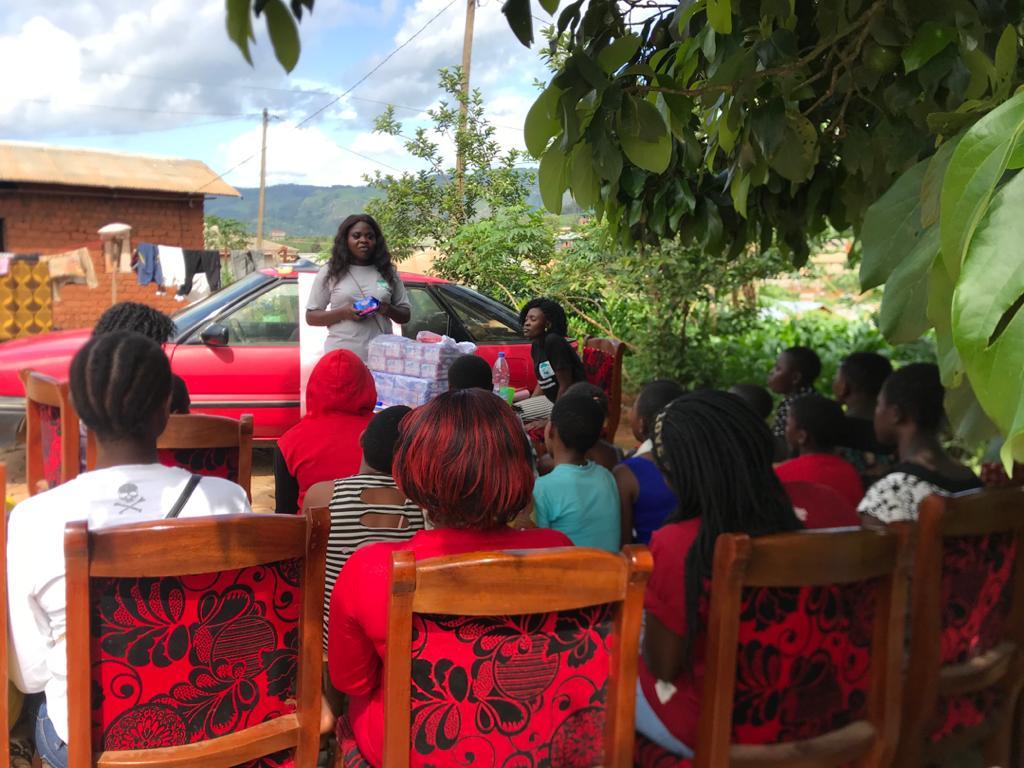 Below are some of the activities we carry out with the IDPs.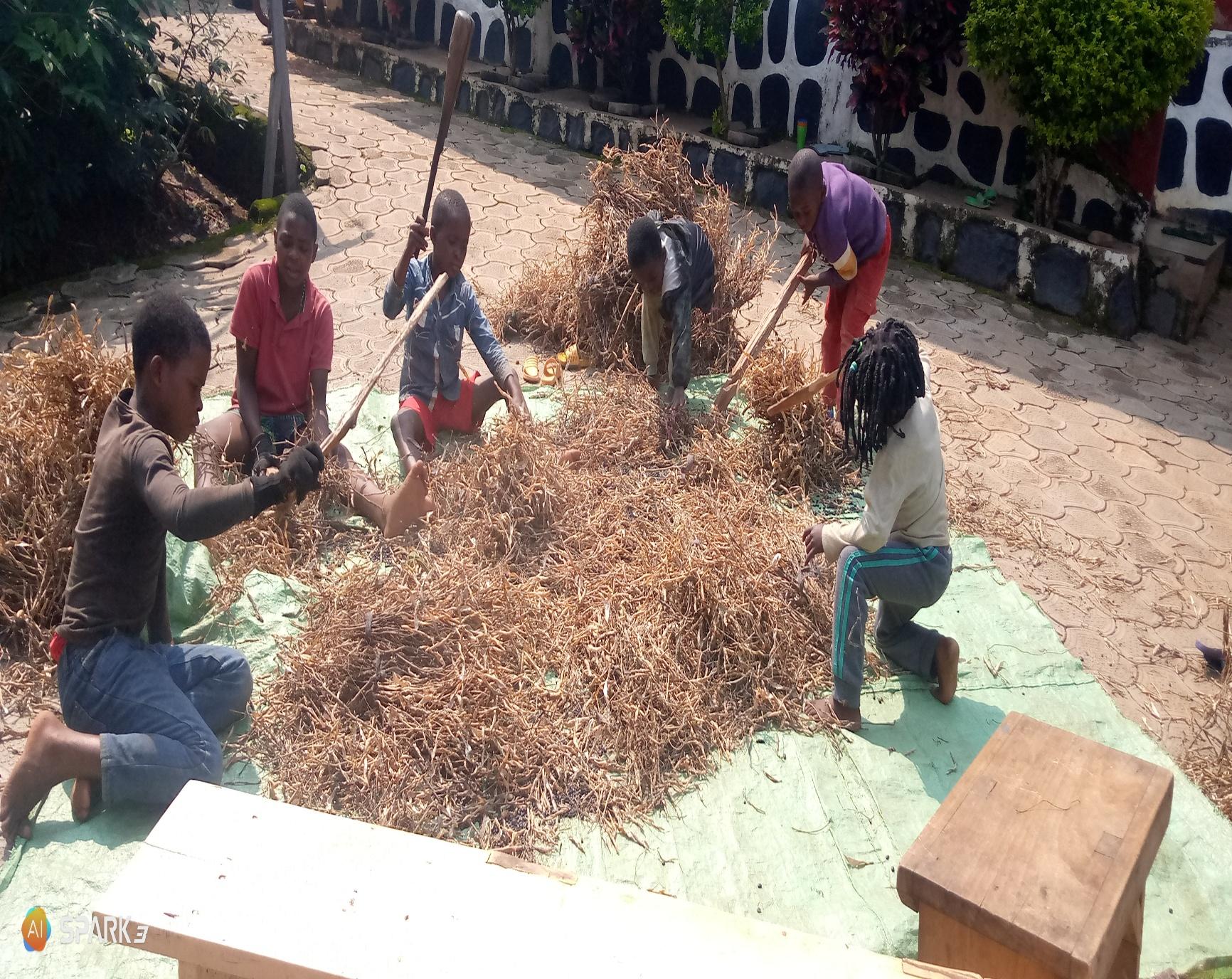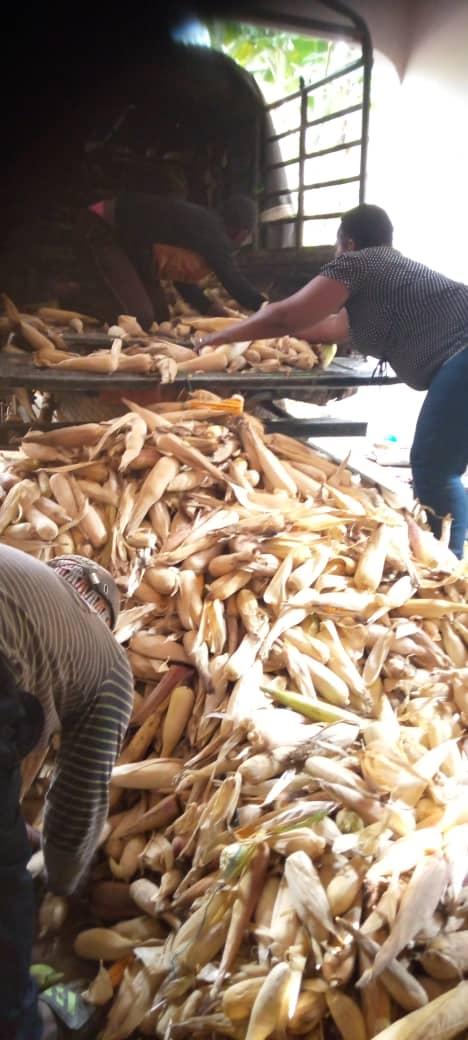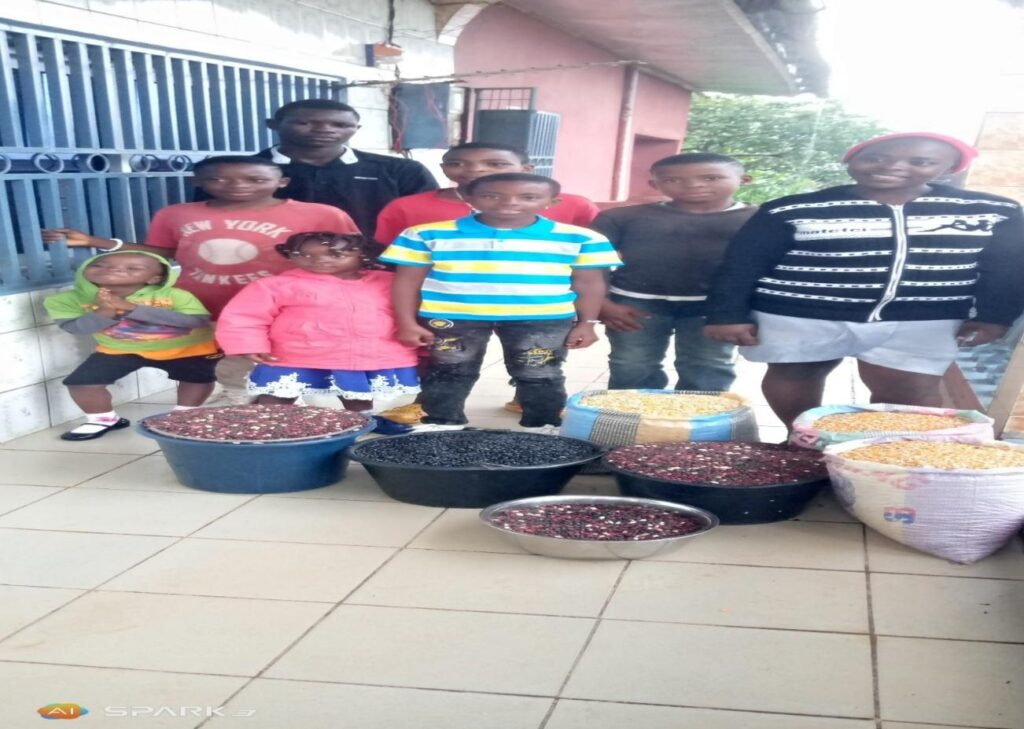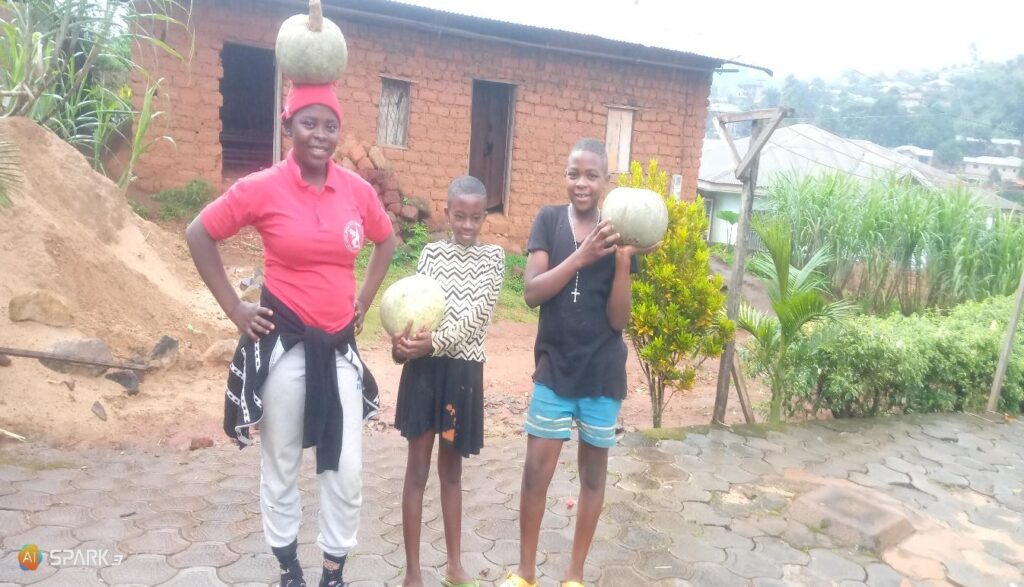 The grandmother had corona and was quarantined and treated. She survived and is doing fine. The care giver contacted corona and is presently quarantine and under treatment. We pray for her quick recovery.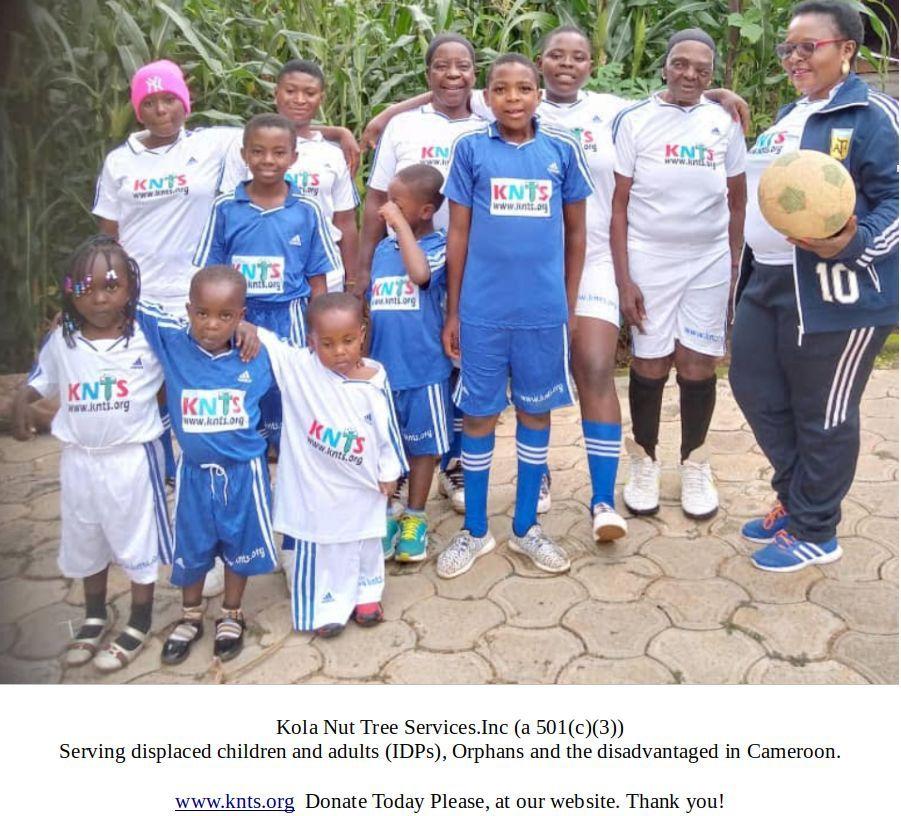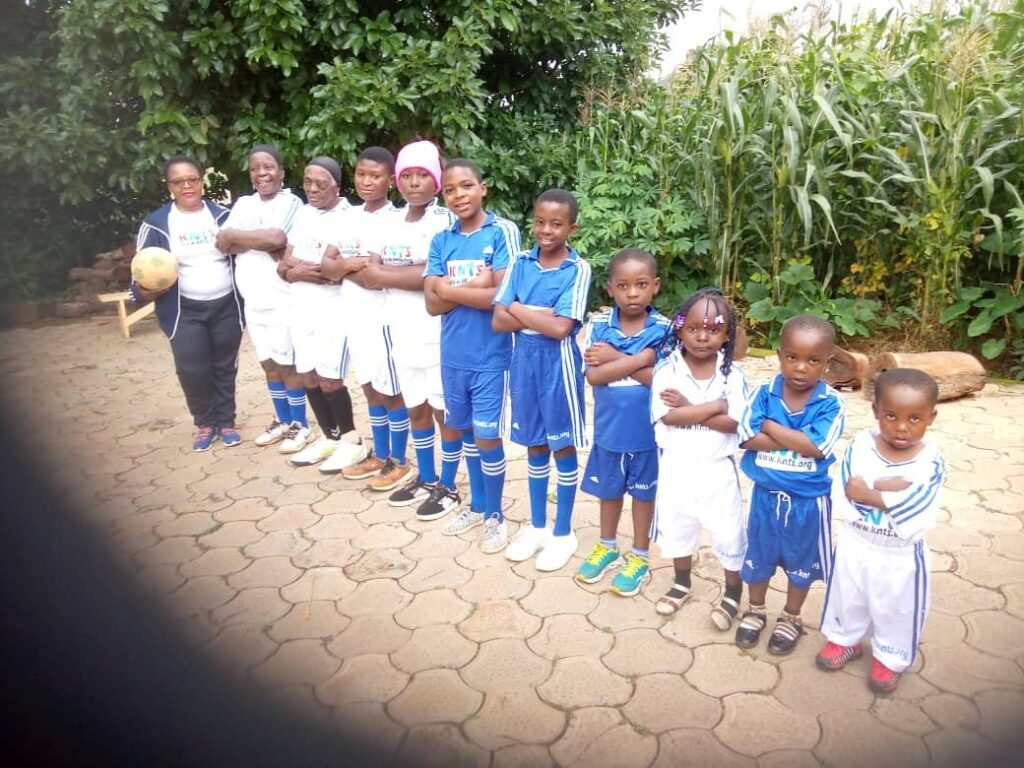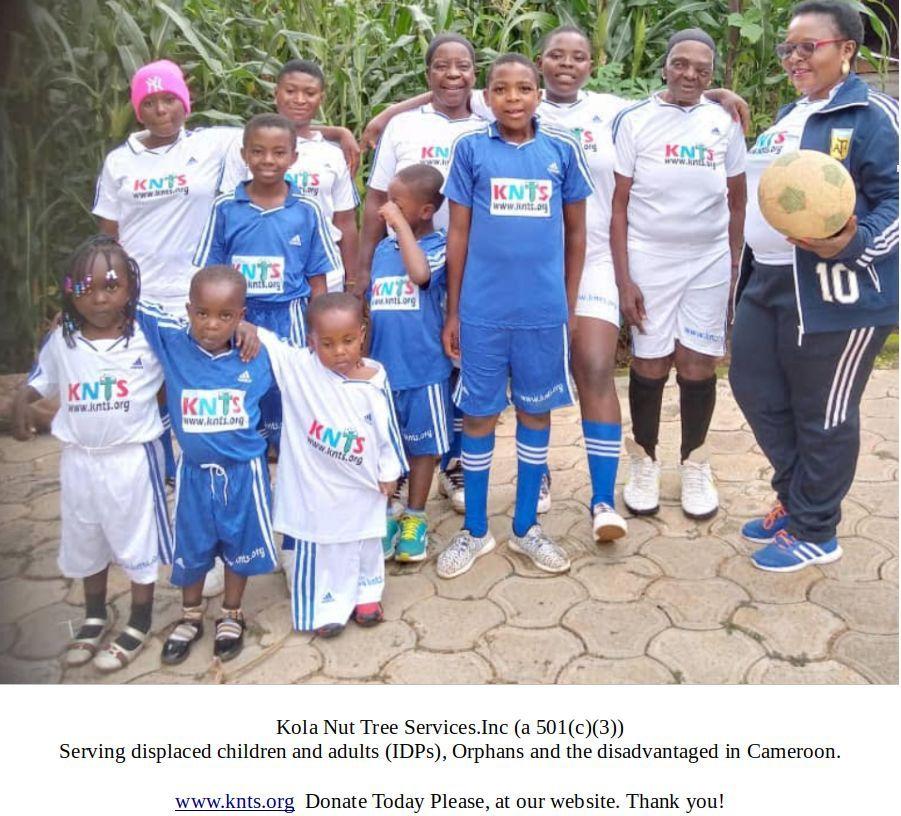 We want to take this opportunity to thank the Kolanut Tree Services and RUBGWA for  coming to the aid of these displaced children and mothers. May the Almighty God continue to bless you and replenished the source.